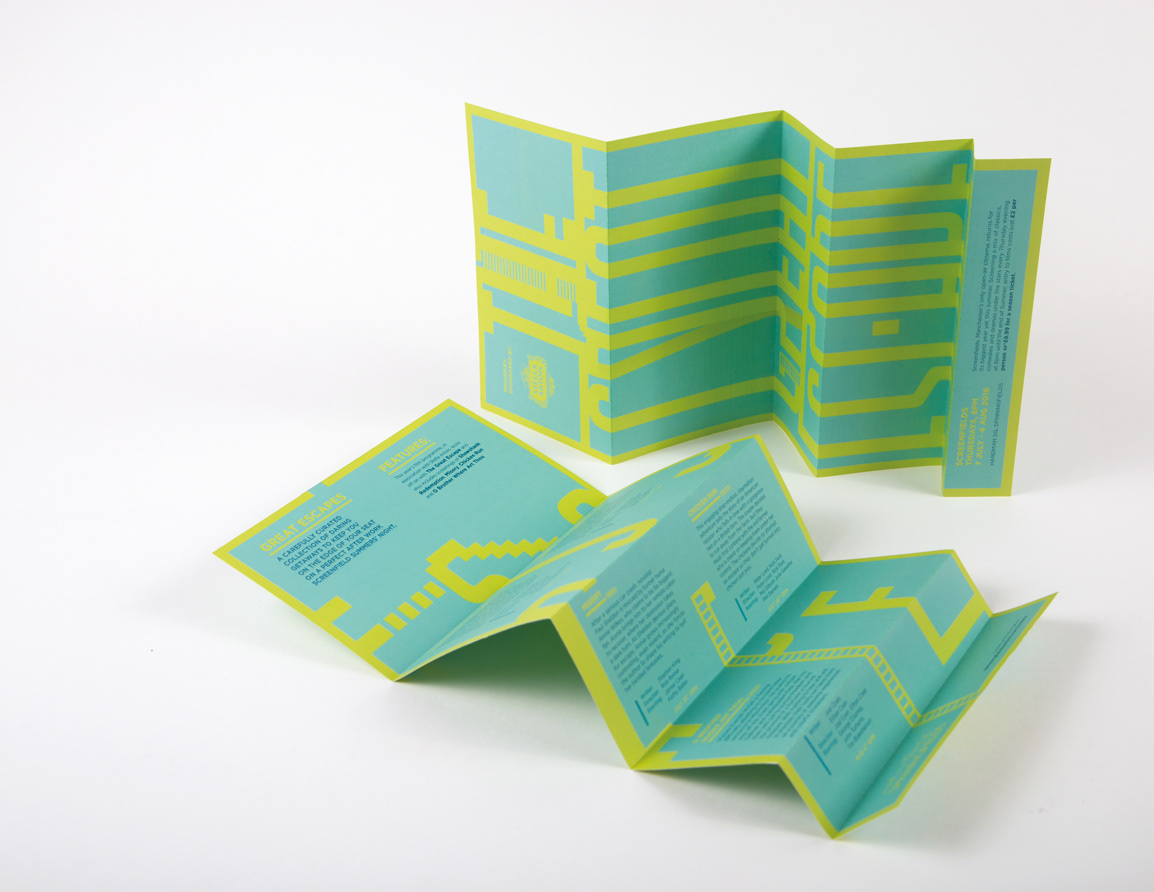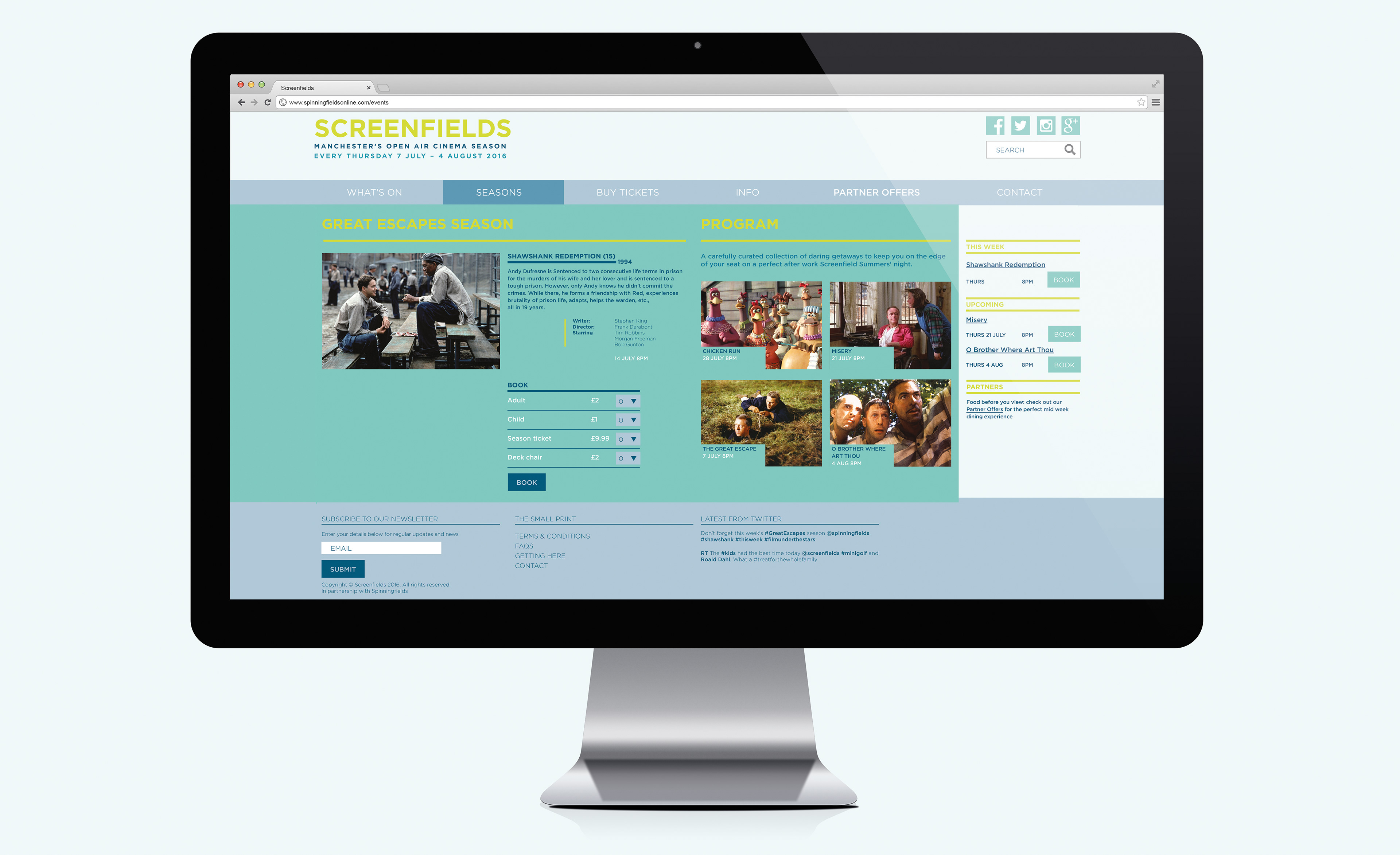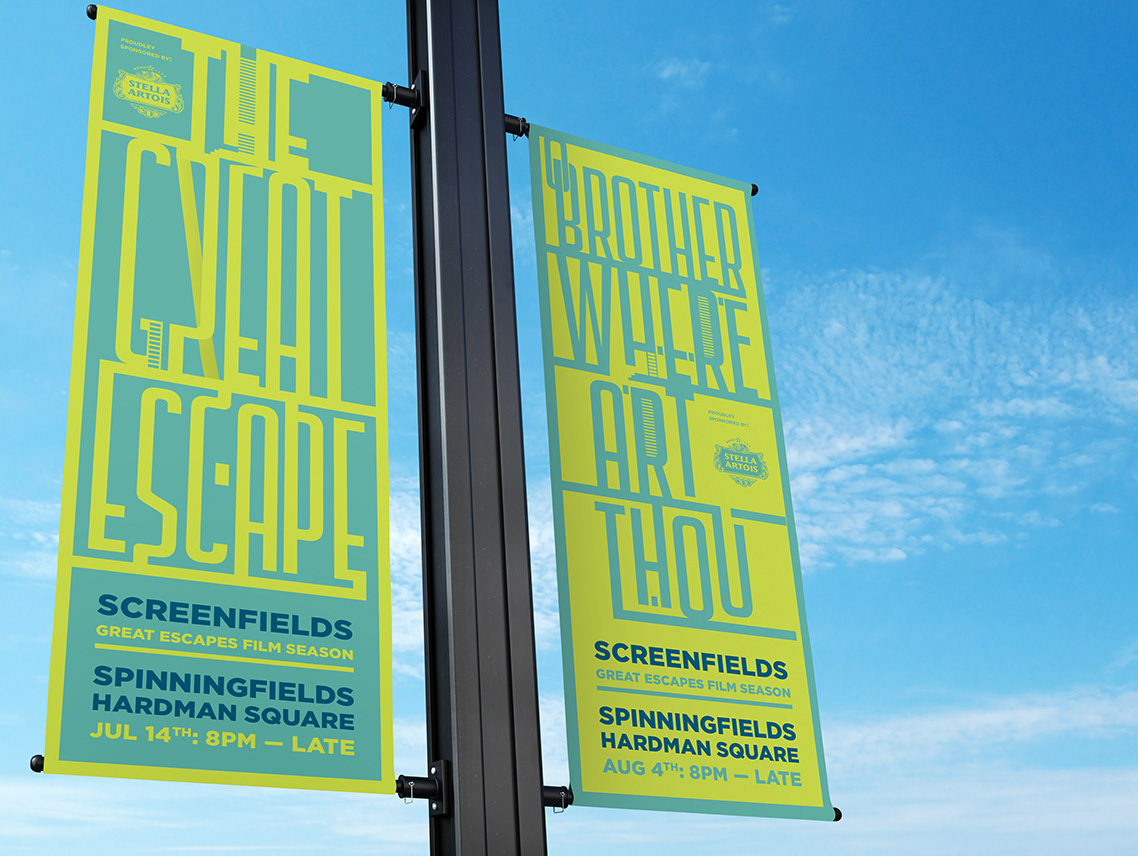 Screenfields open air cinema Great Escapes film season brochure - taking the user on a journey from control to escape.

Screenfields microsite for information and bookings. The concept of control was simplified through use of rules and boxes.

City centre event promotion using lampost banners, each film advertised with date and venue.