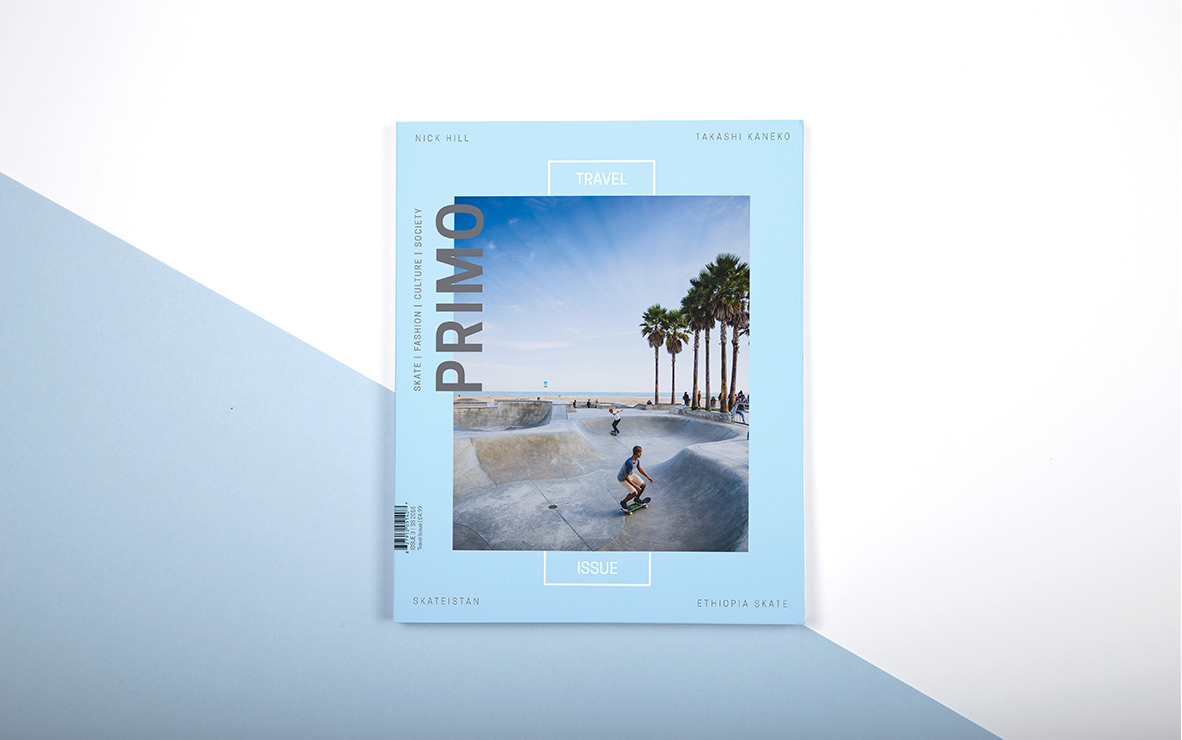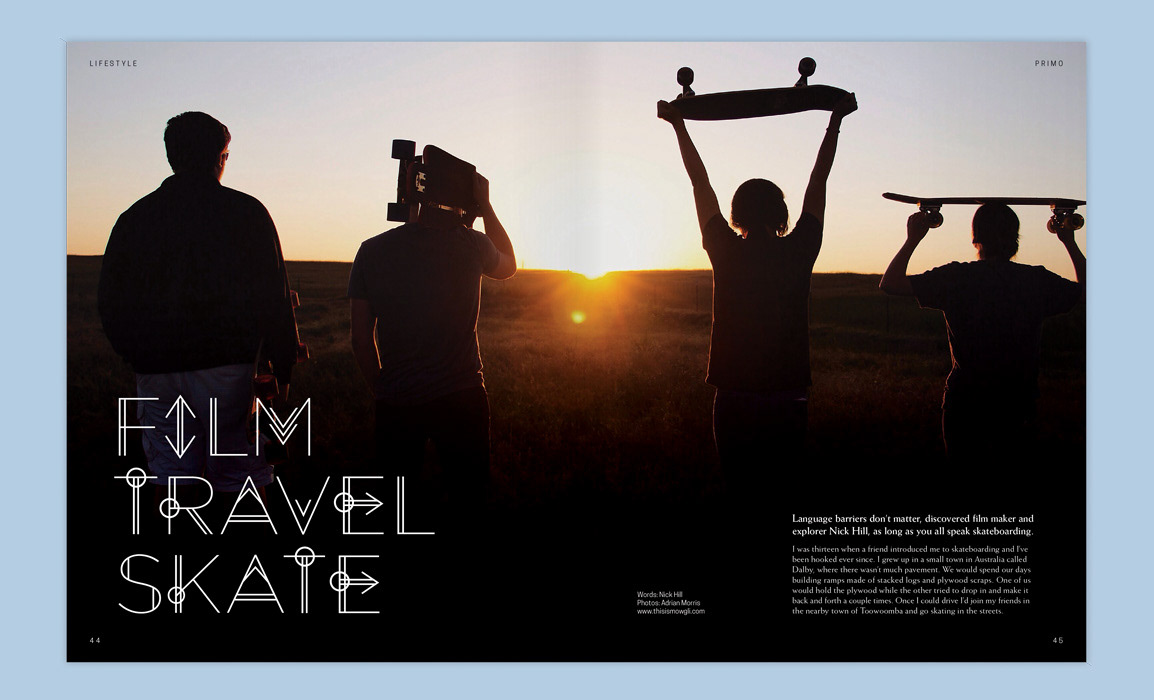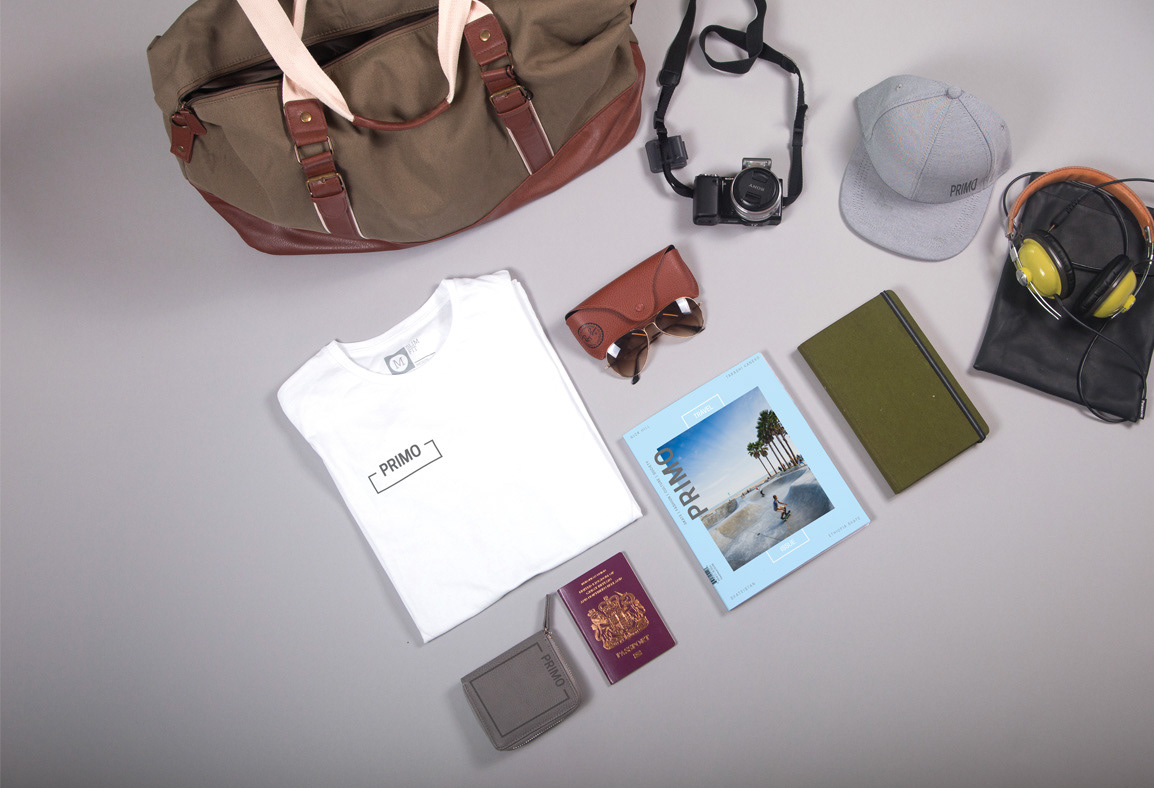 Primo, meaning first class, is also skate terminology for when the board is on it's side, either stationary or sliding. Editorial influences for cover design taken from boutique magazine covers aimed mainly at a male demographic.

Custom type developed to reflect the feelings of movements and change provoked by Nick Hill in the copy provided. Image selection enforcing the idea of kinship and the international language of skate.

A simple and fashion focused set of merchandise developed to support the travel issue of Primo.