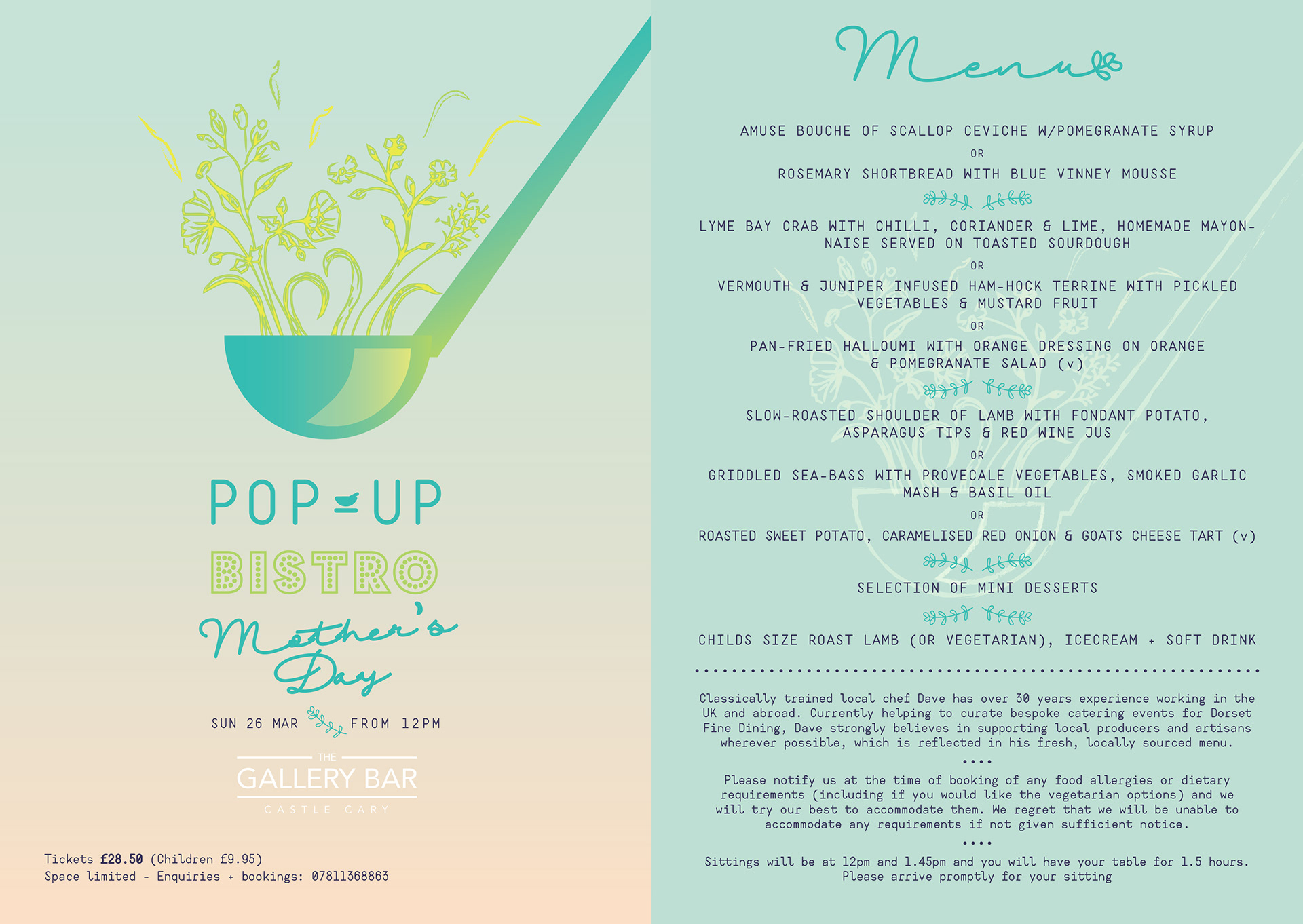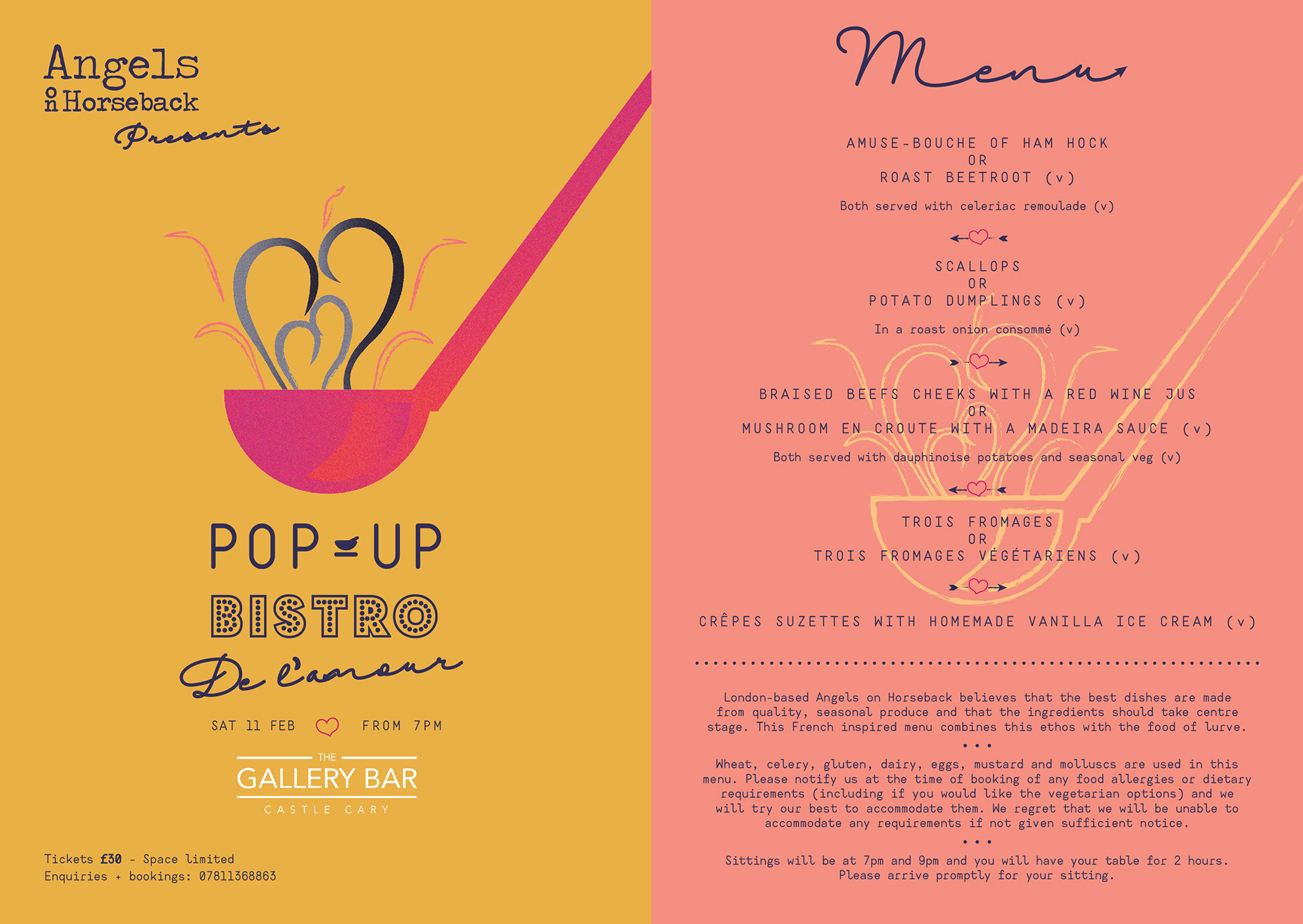 The Gallery wished to have a recognisable brand for a series of pop-up dining events. Assets included posters, flyers and menus for the events.
We decided to focus the offering by calling the events 'pop-up bistro' providing small groups with modern, elegant home-cooked food created by guesting chefs in an intimate and homely venue.
The Pop-up Bistro branding has led to the upcoming rebranding of the whole venue, which will be launched early 2018.