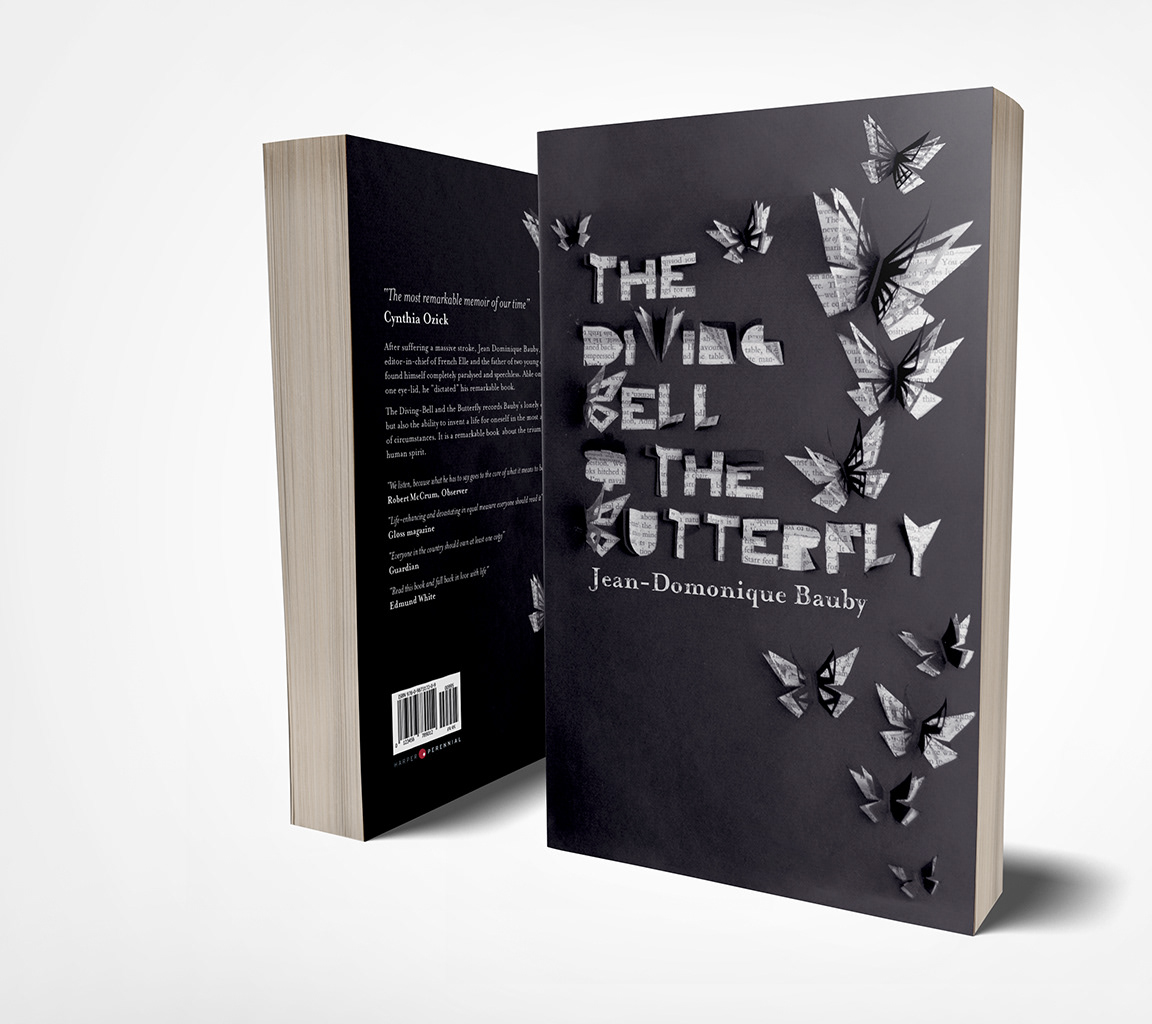 The Diving Bell and the Butterfly is the beautiful autobiography of Jean-Dominique Bauby, editor-in-chief of Elle in France who suffered a massive stroke. Waking in a hospital unable to move or speak, suffering from locked in syndrome, Jean-Dominique slowly learned to communicate through the slight blink of one eyelid and wrote his memoirs.  
The book cover hopes to convey the ability of the human mind and spirit to bring light even in the darkest of times, the wings of the butterflies representing the slight flutter of Jean-Dominique's eyelid writing the book.
10 years on from Jean-Dominique's death, a special night in association with Elle including readings from the book by some of fashion's biggest names is being held at the V&A, London. Promotional poster and microsite developed to advertise and inform about the event.